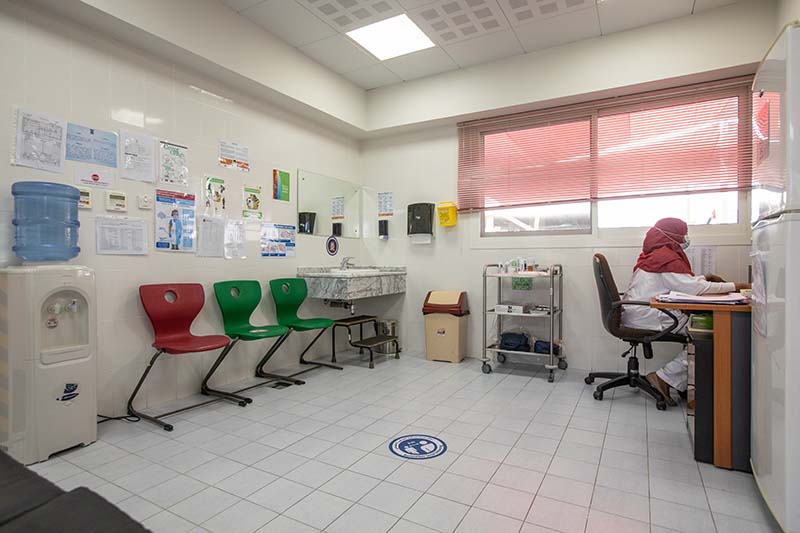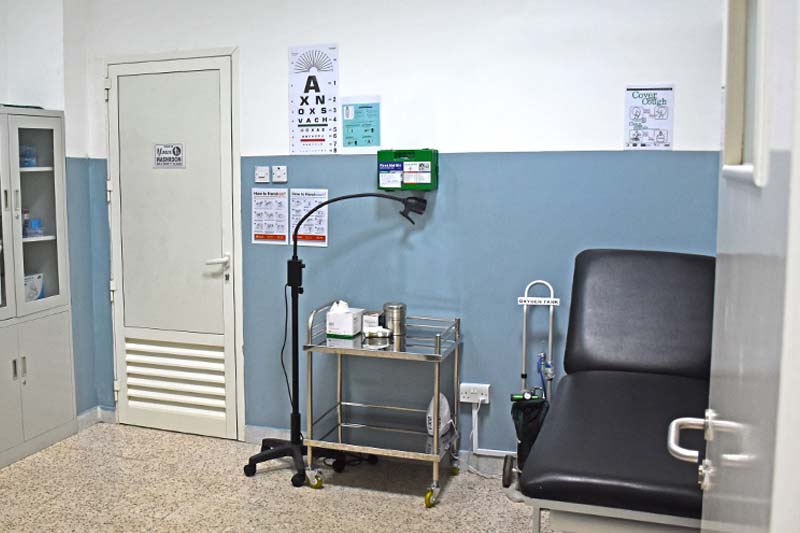 Clinics
Madar has three fully operational clinics that support everyone's physical health. They are operated by qualified certified nurses and a regularly visiting physician. They are the place within the school campus wherein primary care is rendered to a sick child or staff and in emergencies. The necessary first aid and medical treatments are applied and parents are contacted immediately. The school nurses make sure to provide all the medicines that need to be taken during the school day in accordance with parental consent. Health check-ups are conducted regularly and the vaccinations required by HAAD, are administered as per schedule.

The nurses also maintain accurate student records and all related medical documents as per the regulations of HAAD.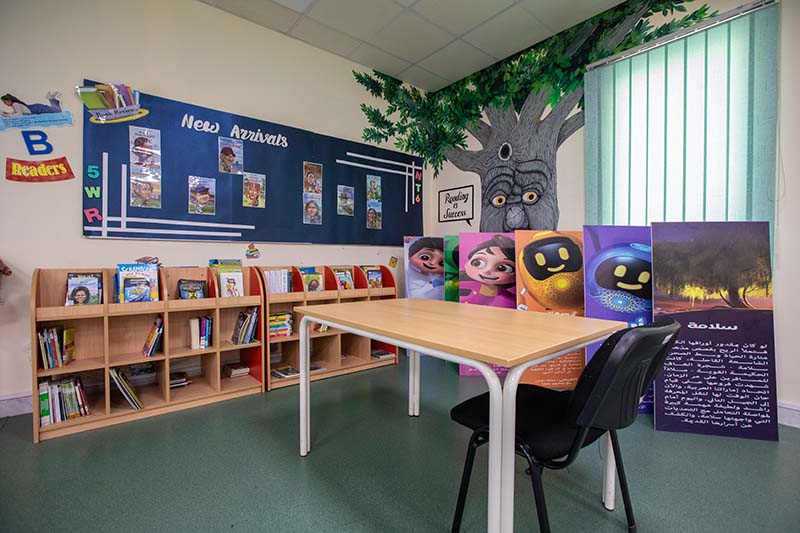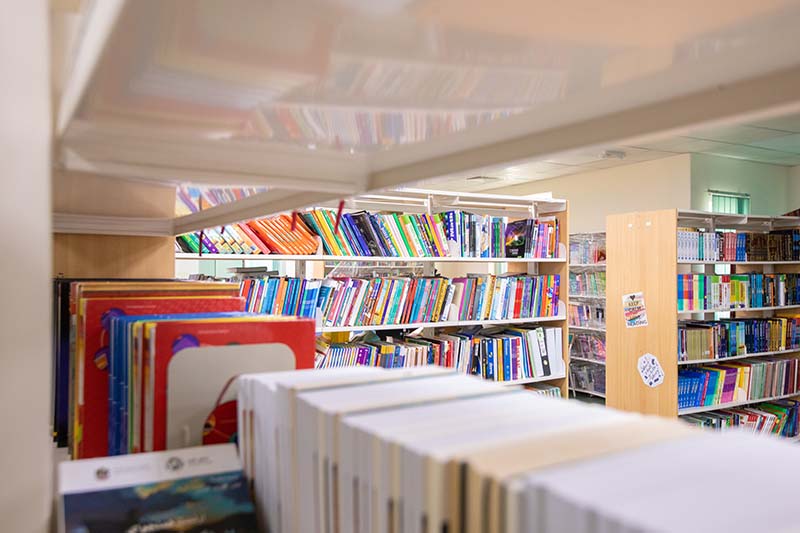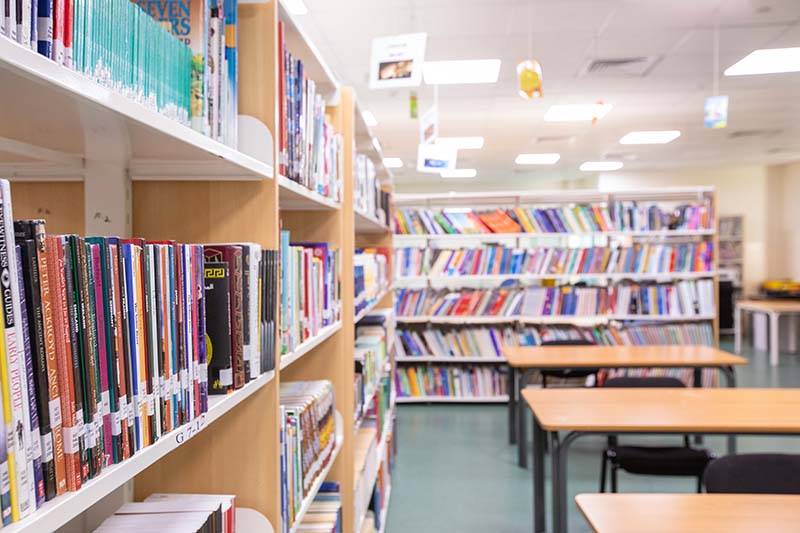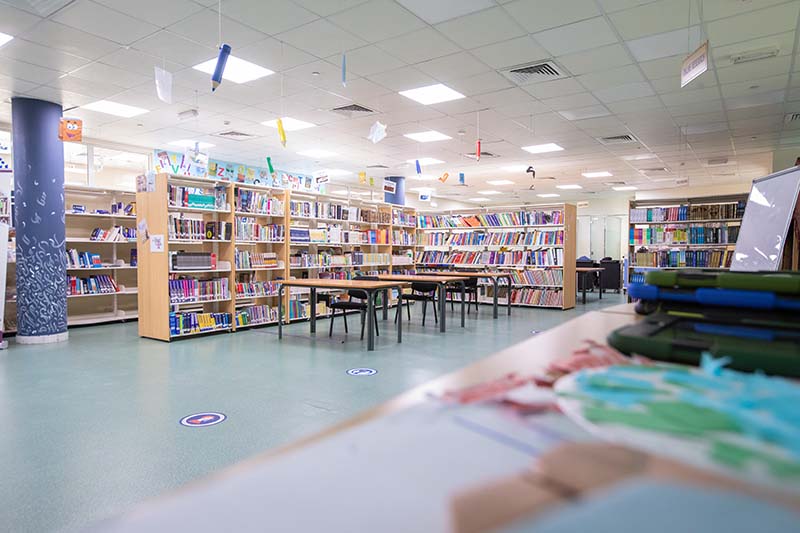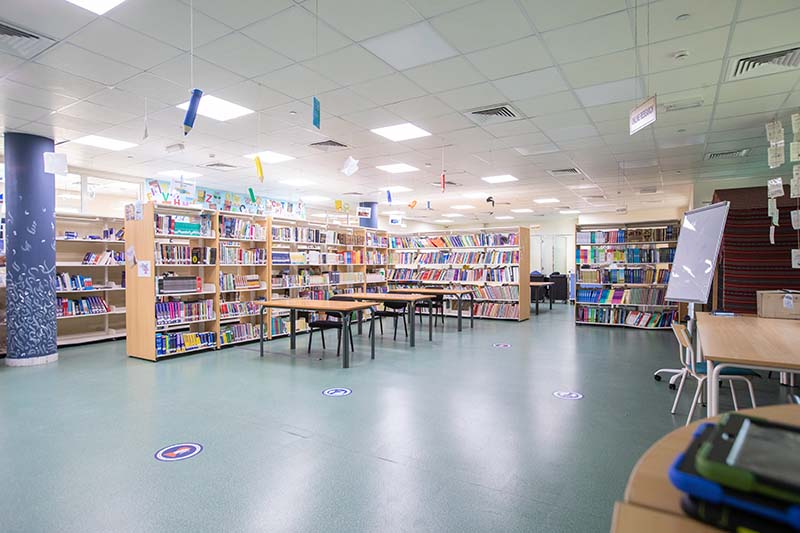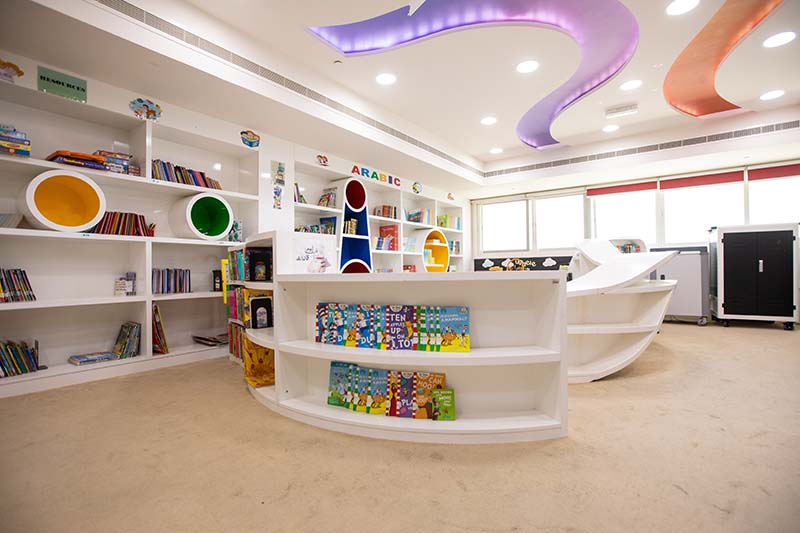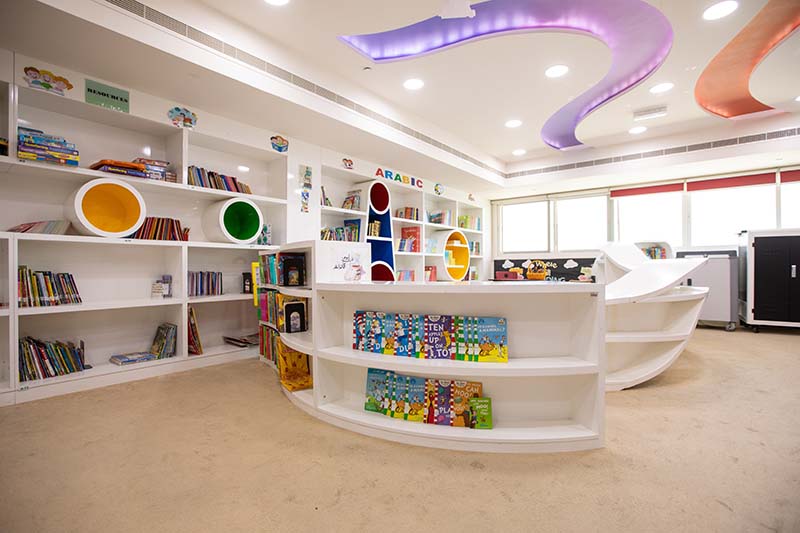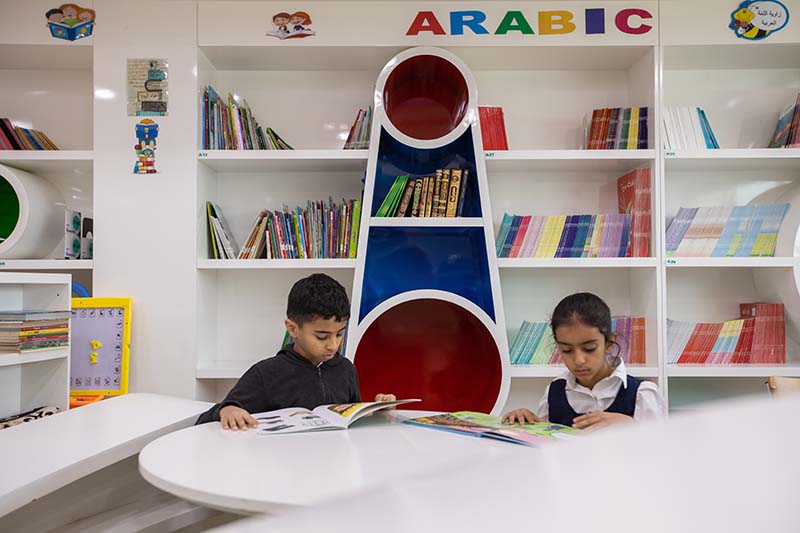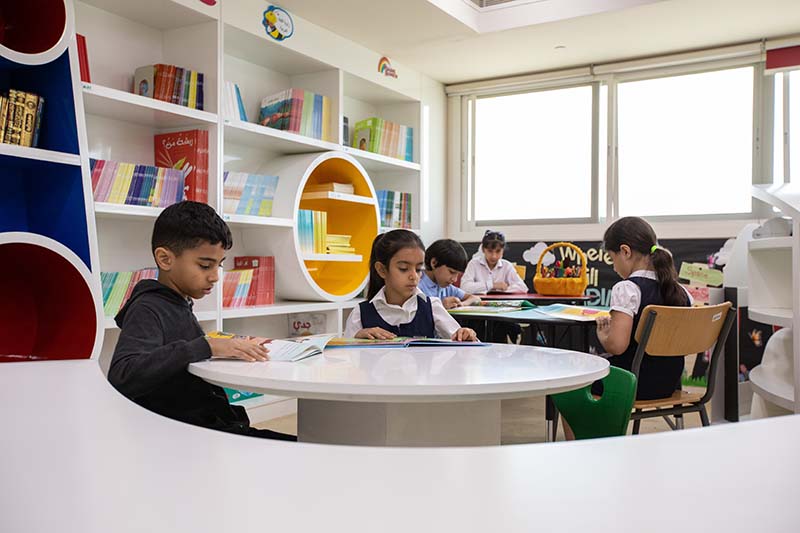 Library
Madar takes pride in two well-equipped libraries designed to promote regular reading habits. Students can find a wide range of scientific and educational references in Arabic, English, and French. Both libraries are braced by high-end devices and updated software, offering students access to advanced academic resources allowing them to enhance their research skills.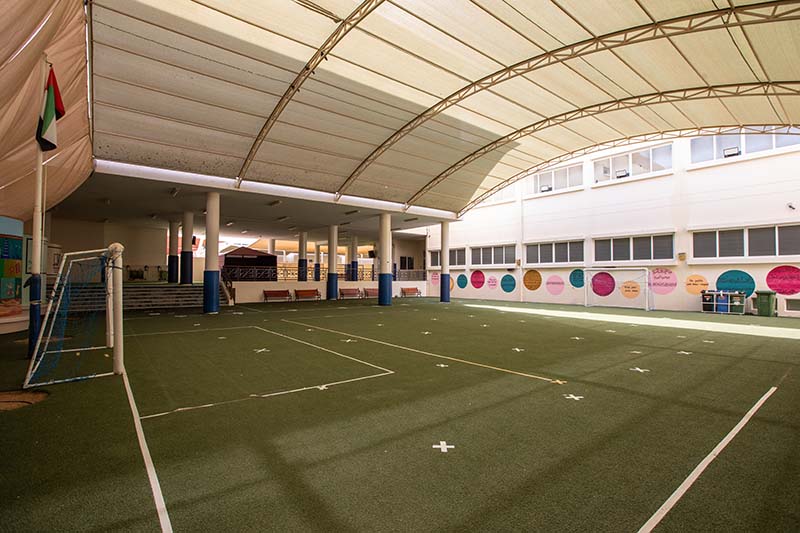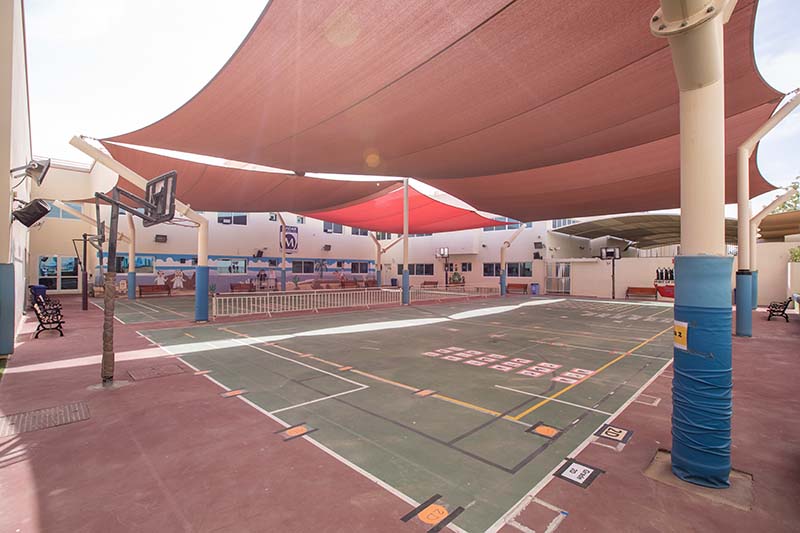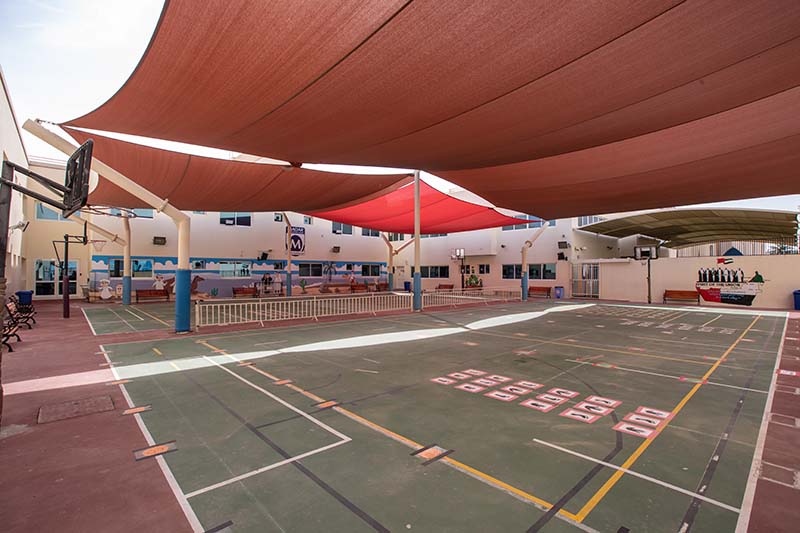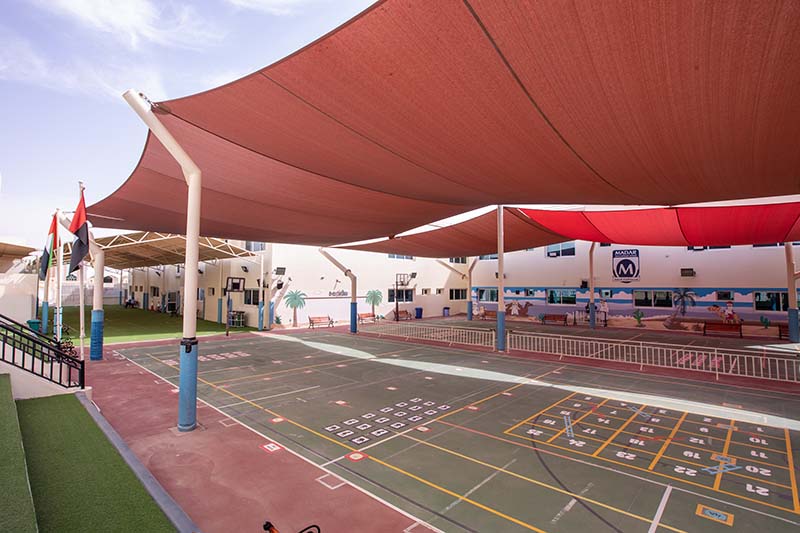 Sports Facilities
The school provides a variety of sports facilities which support the active and healthy lifestyle of a growing child. These include a state-of-the-art multipurpose air-conditioned indoor sports court, several outdoor courts, covered play areas, and an indoor swimming pool for junior students. The physical education class is an integral part of Madar's curriculum where students are encouraged to join a variety of sports clubs. Madar's PE Department organizes and trains the teams that participate in intra-school and inter-school tournaments and competitions throughout the school year.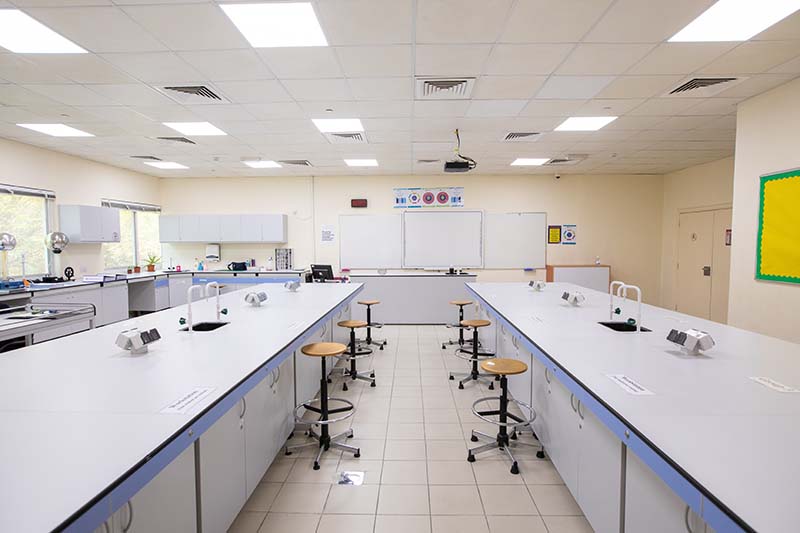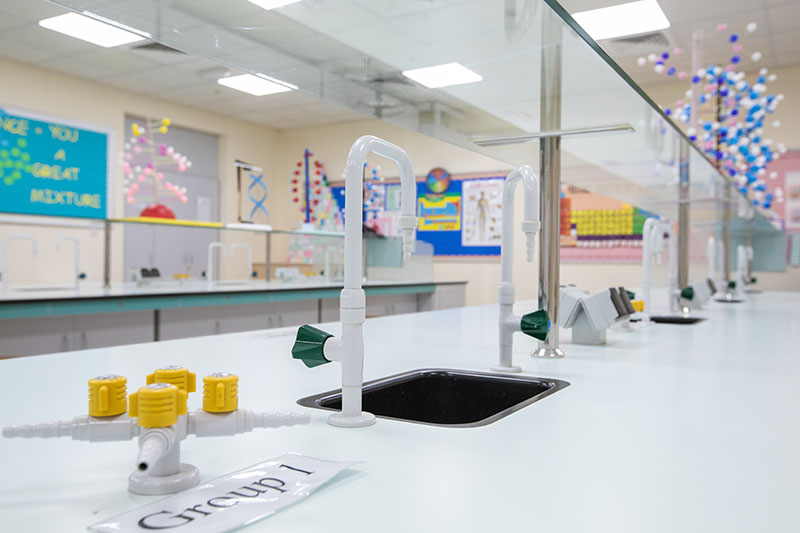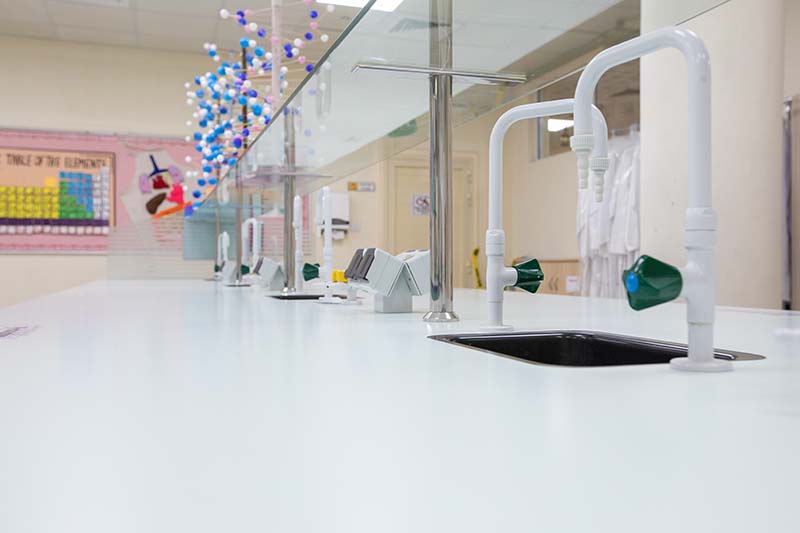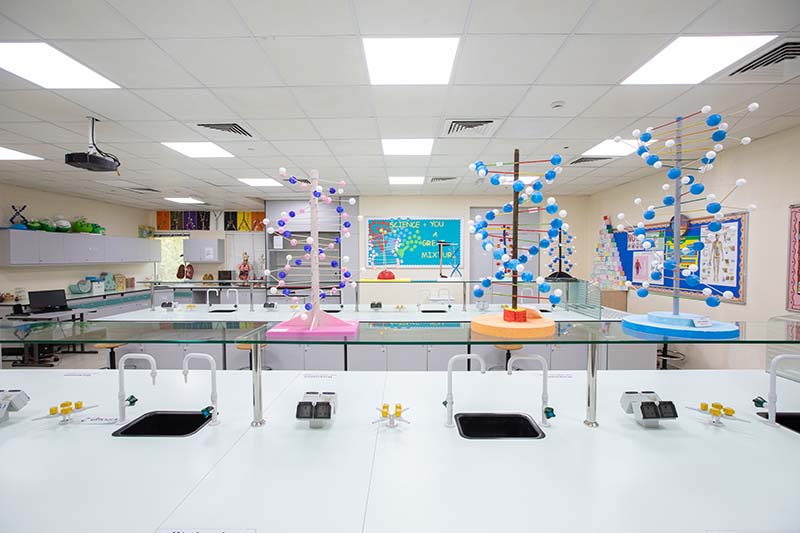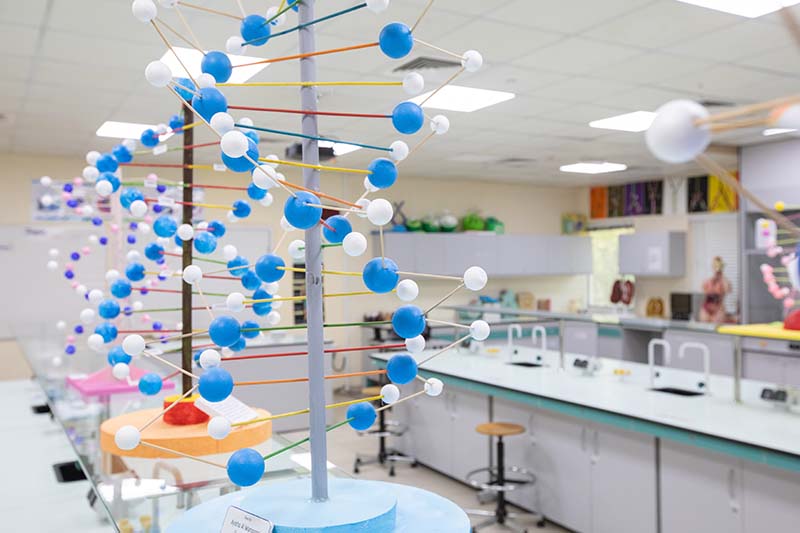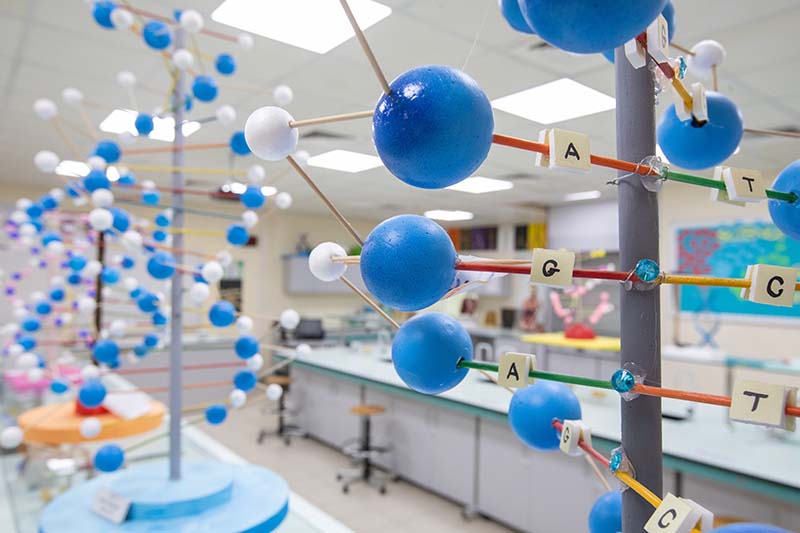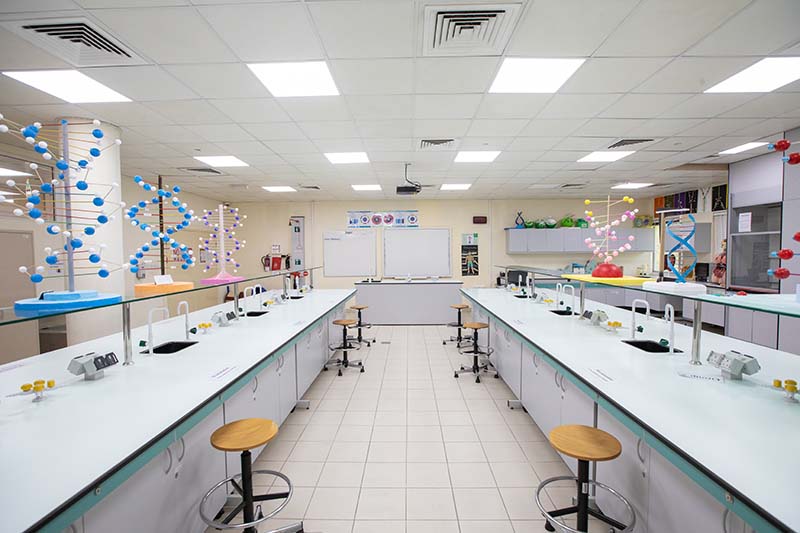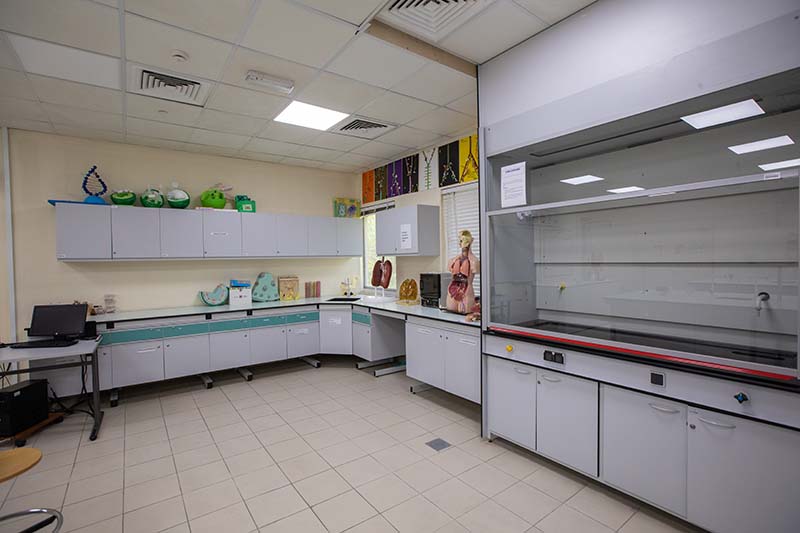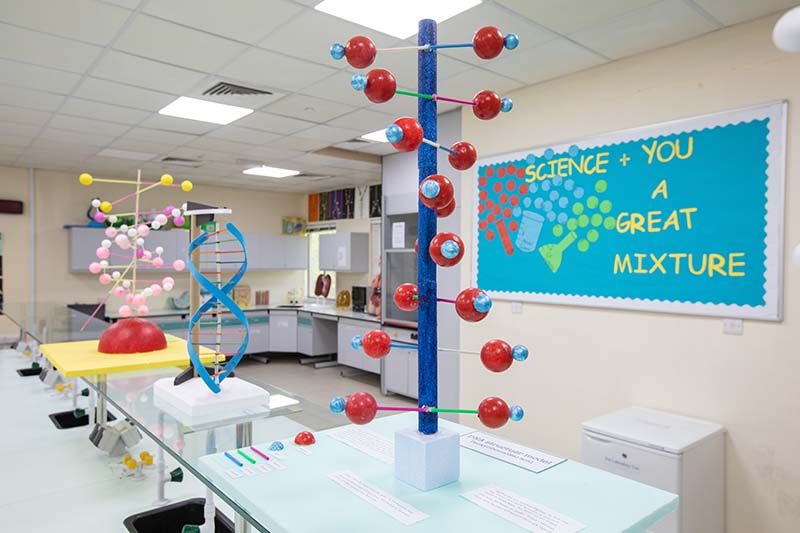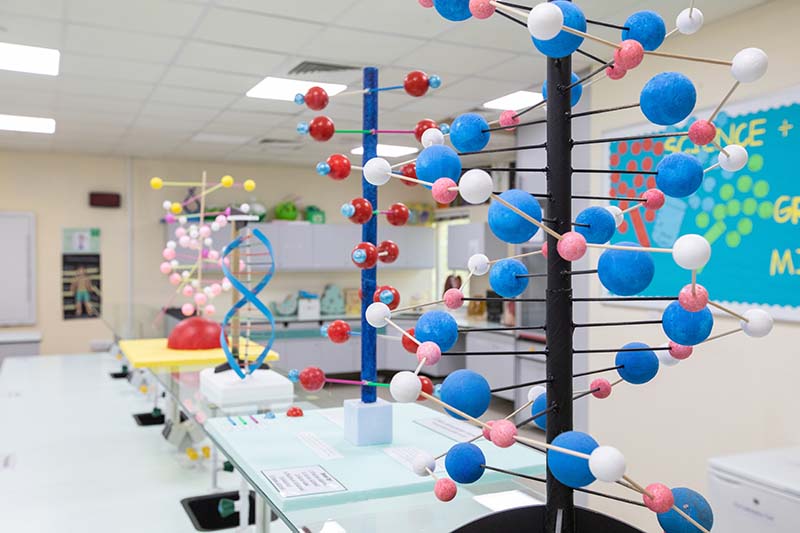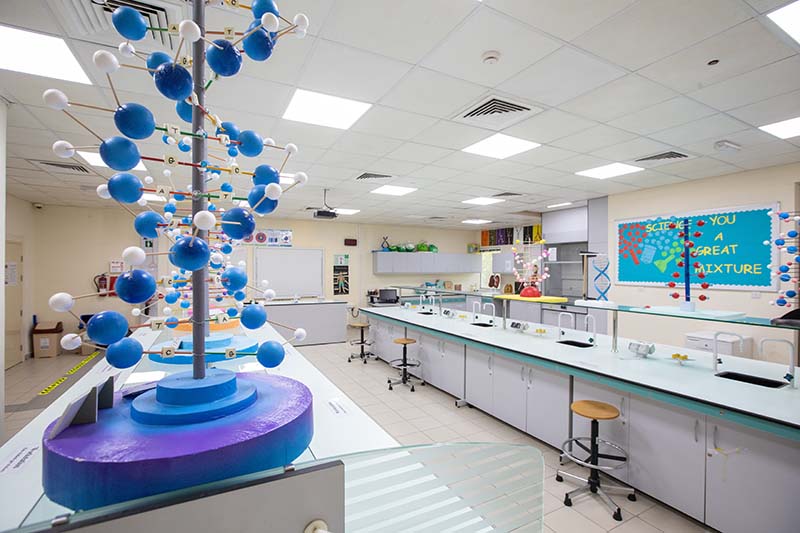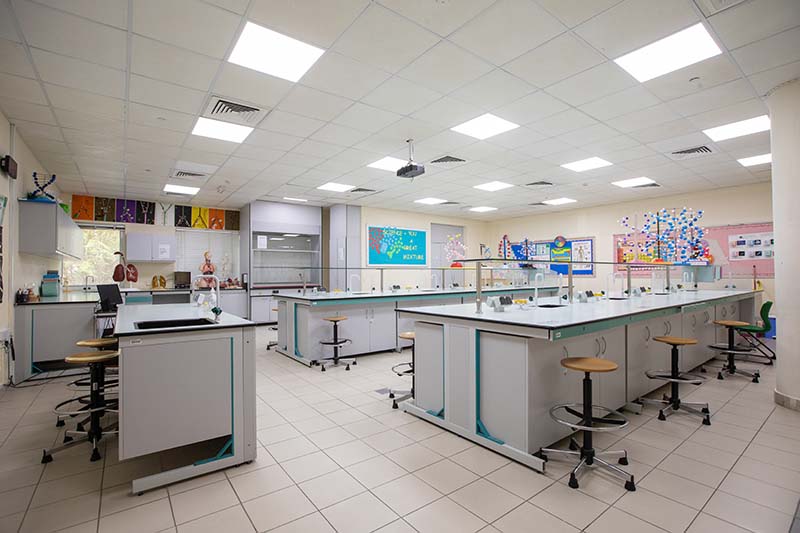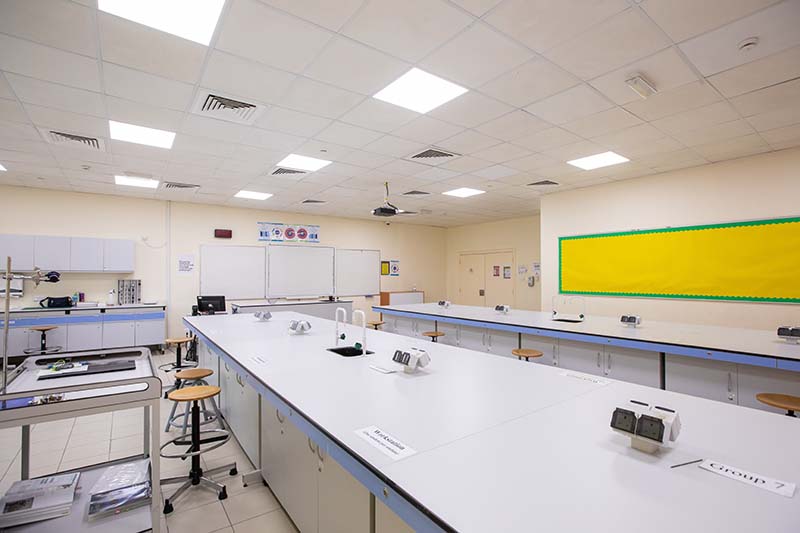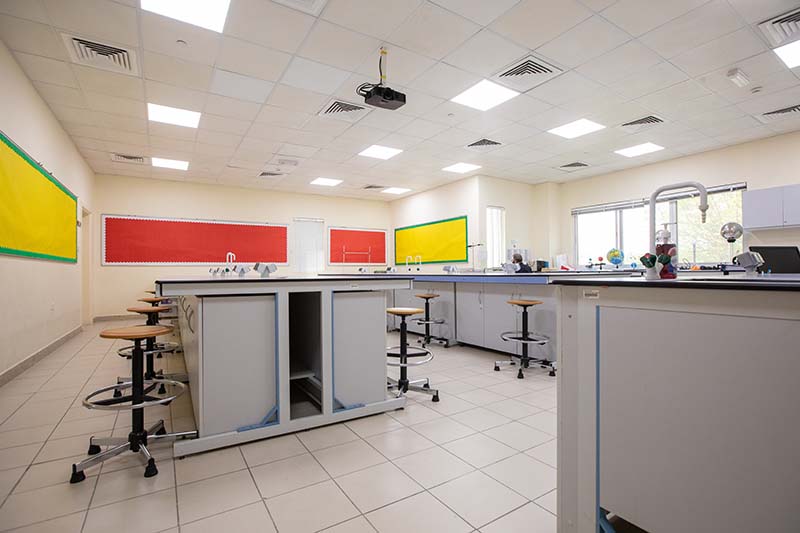 Science Lab
The biology-chemistry and physics science laboratories and the primary science room are well-equipped with state-of-the-art equipment to facilitate the learning of students and give them supervised access to explore and apply scientific methods and procedures. A lab technician prepares experiments and material to enhance the science curriculum targeted for each student. Moreover, the chemistry laboratory includes an emergency drench shower and fume cupboard for maximum safety for students and teachers while conducting experiments. Both labs are equipped with data loggers that can tabulate and graph experiment results, such as the Passport GLX Device in the physics laboratory. Models of human body organs are provided for students to observe and examine among many useful equipment in the Biology laboratory.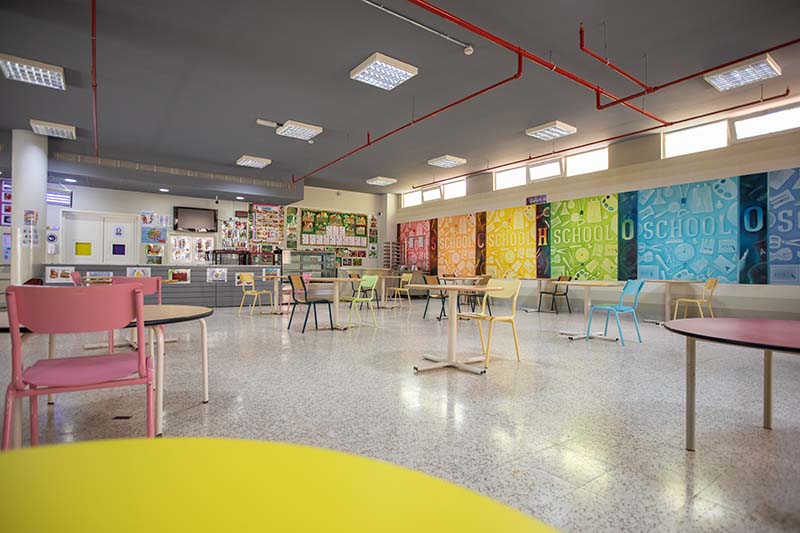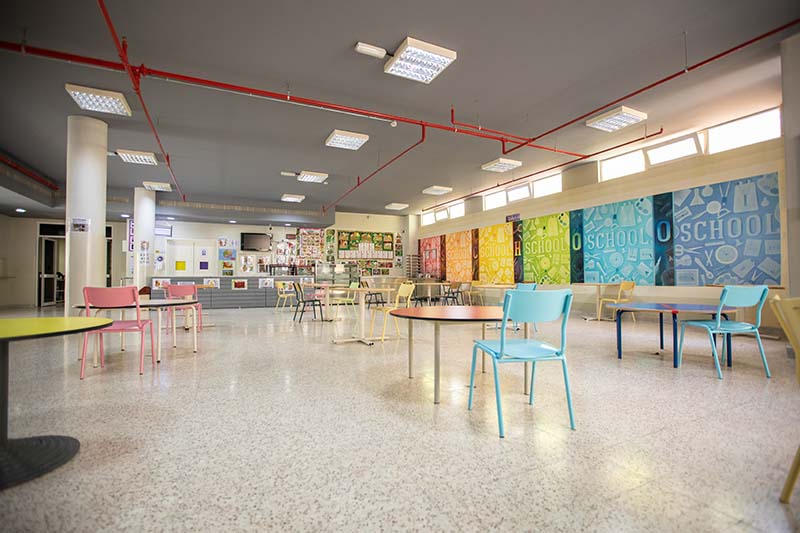 Canteen
Madar students can enjoy a wide variety of hot and cold meals via the two well-designed indoor cafeterias. A beautiful colorful indoor seated area and multiple outdoor play areas are available for students to sit together and enjoy their meals. Food is stored and served fresh and hot while attending to all hygiene and quality measures.

A separate canteen is located at the primary section and another in the KG area, for on-the-go food serving in each of the play areas.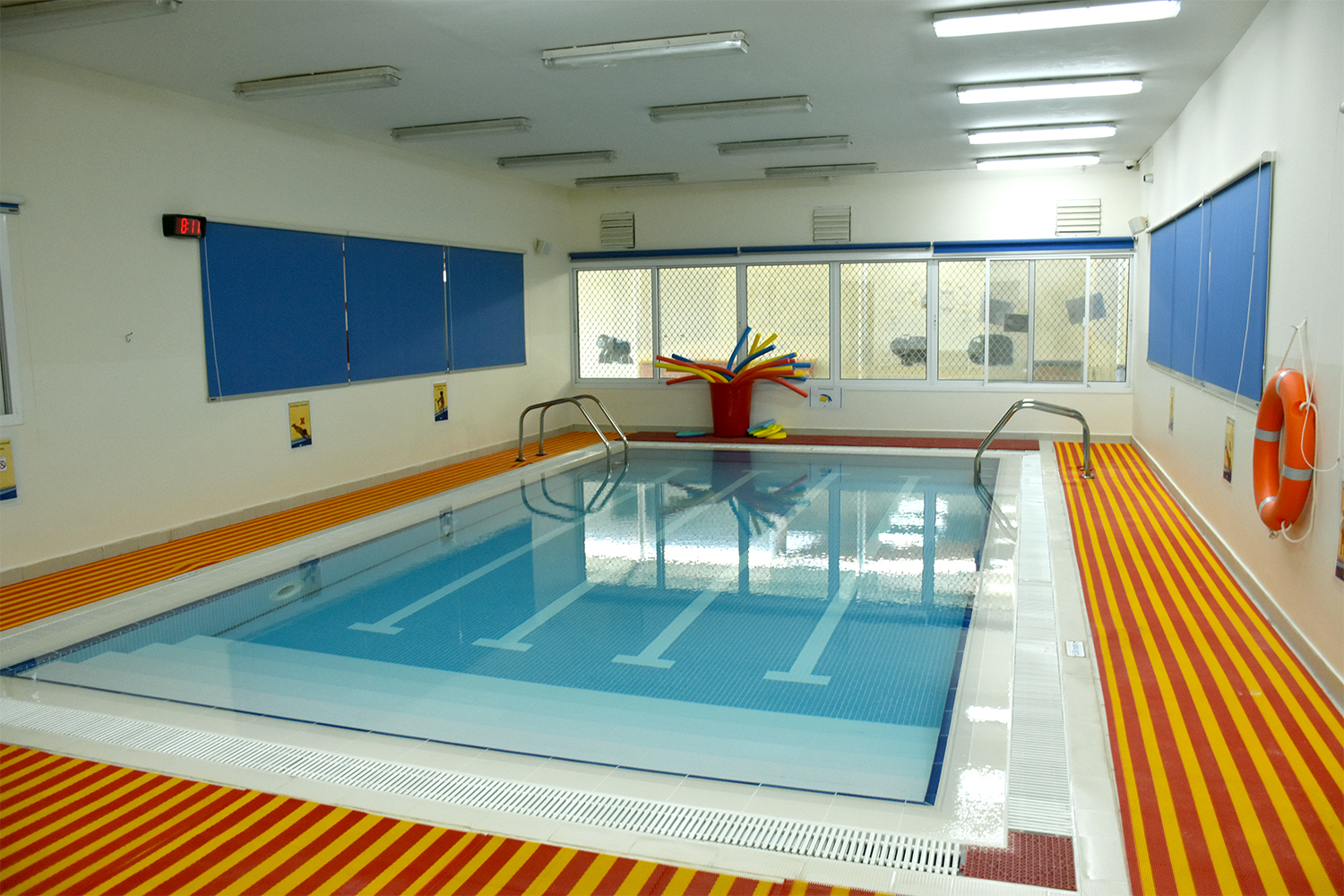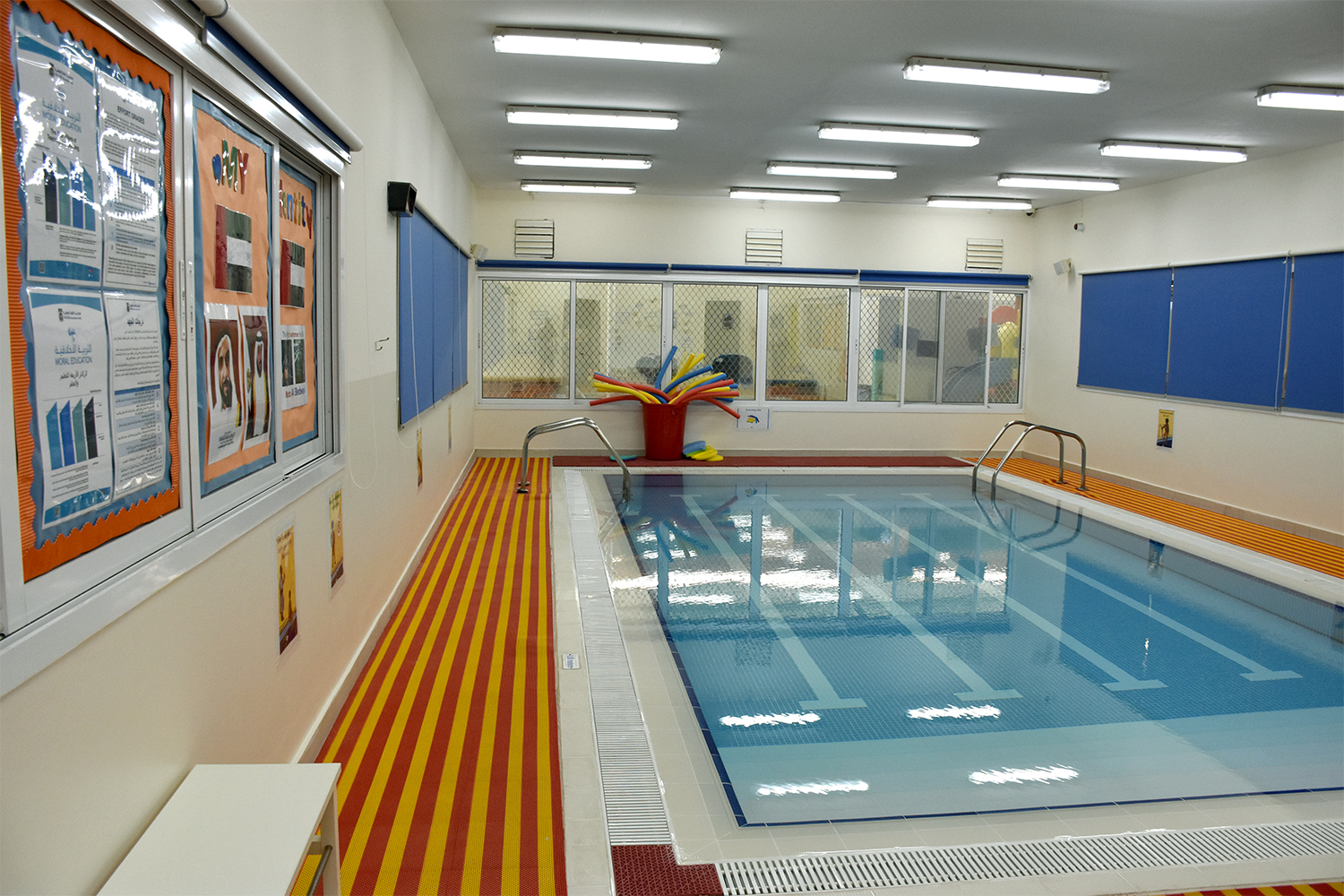 Swimming Pool
Madar provides junior students with a swimming pool facility. The Junior's curriculum includes swimming sessions during the PE lesson throughout the school year.

The appealing set-up of the pool persuades kids to engage in training sessions while feeling at ease. The highest safety procedures are applied by certified life coaches and trainers throughout the year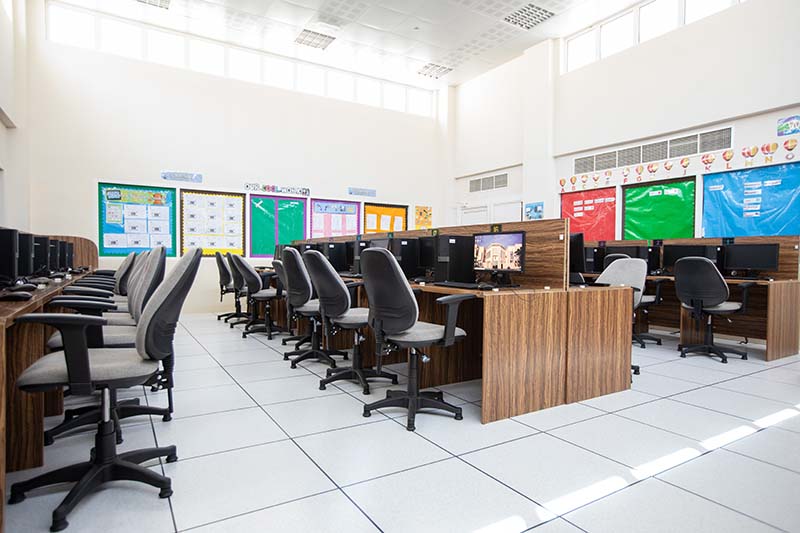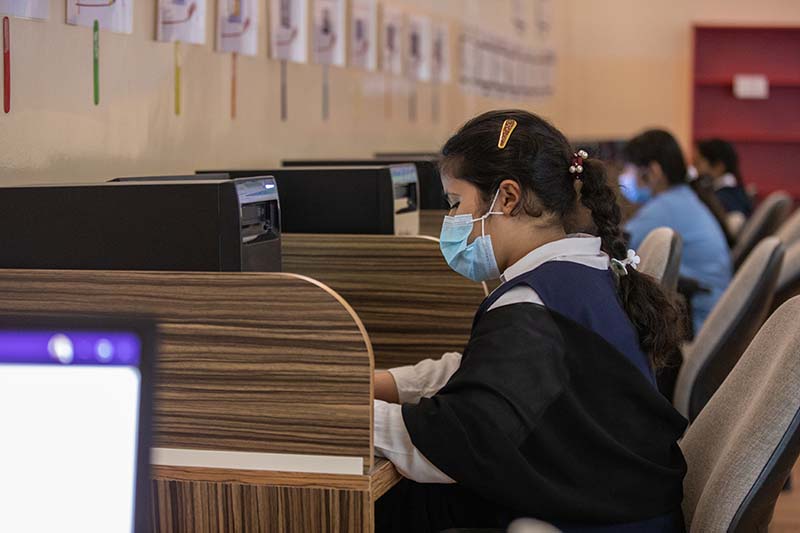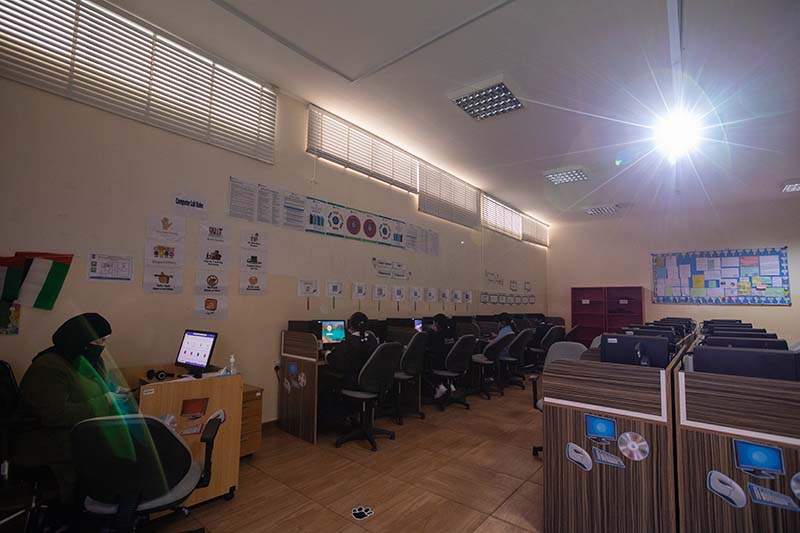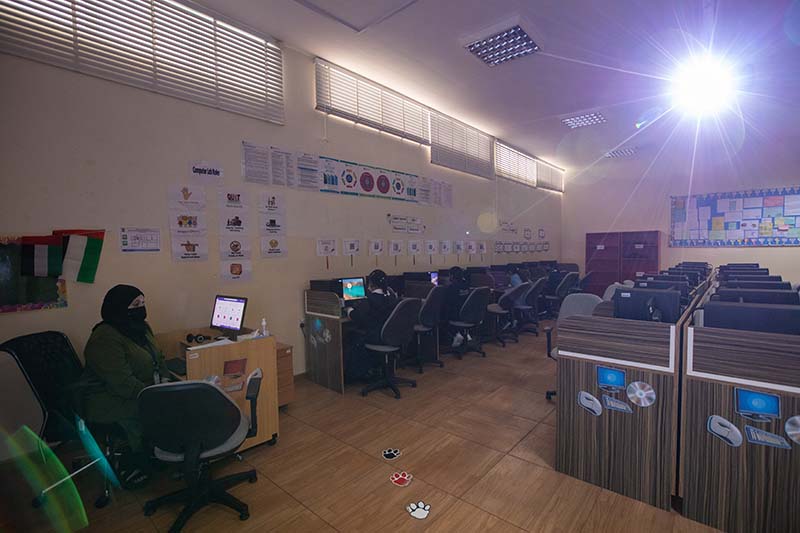 Computer Labs
Madar has three advanced well equipped computer labs, that are up to date with the latest technology and software advancements. Our labs are ergonomically friendly to ensue students are safe and comfortable while using them by providing students with all the technological needs to be up to date with the most recent applications needed to stay on the cutting edge of the technological age. In addition, the school provides students with iPads and laptops to be used in the classroom at anytime as needed in the lesson. Students enjoy learning in the classrooms as well as in the computer labs to integrate technology use into teaching and learning.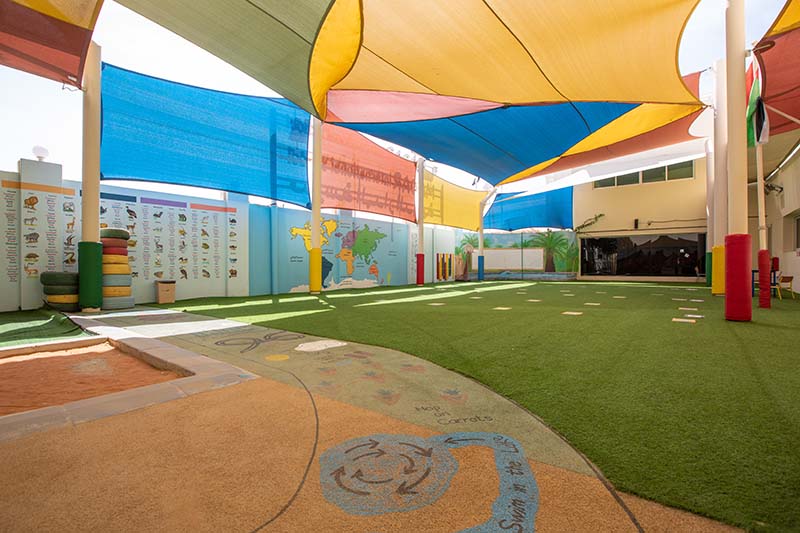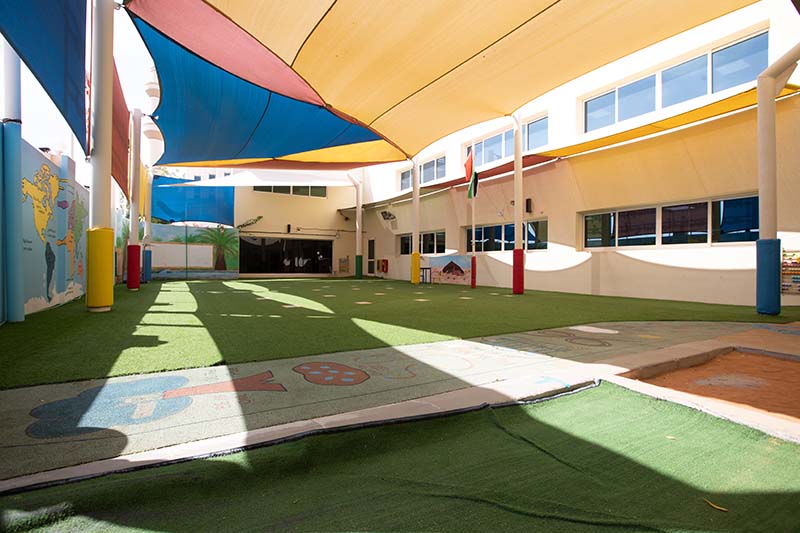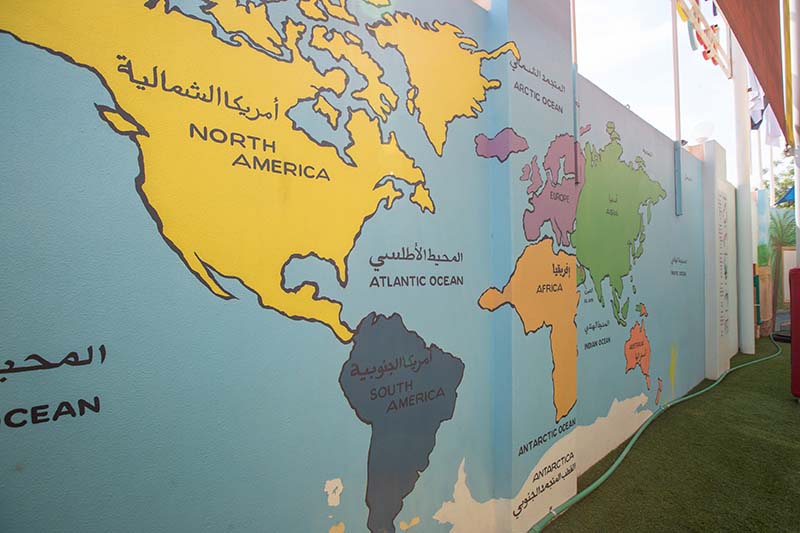 Play Area
Madar has created a set of colorful and stimulating shaded play areas that are well equipped. They are well maintained and the highest safety measures are observed all the time to ensure students can enjoy their playtime and breaks safely. All playgrounds are segregated by age and some by gender to avoid over-crowding, allowing students to play, relax and eat.

The main play areas are distributed per grade:
• KG1 play area
• KG2 play area
• Primary play area (G1-G2)
• Primary play area (G3-G4)
• Girls play area (G5-G6), (G7-G12)
• Boys play areas (G5-G6), (G7-G12)

The kindergarten section is surrounded by uniquely landscaped gardens and recreation floor games such as a kart-and-tricycle track for children to enjoy while learning to respect and apply road safety rules.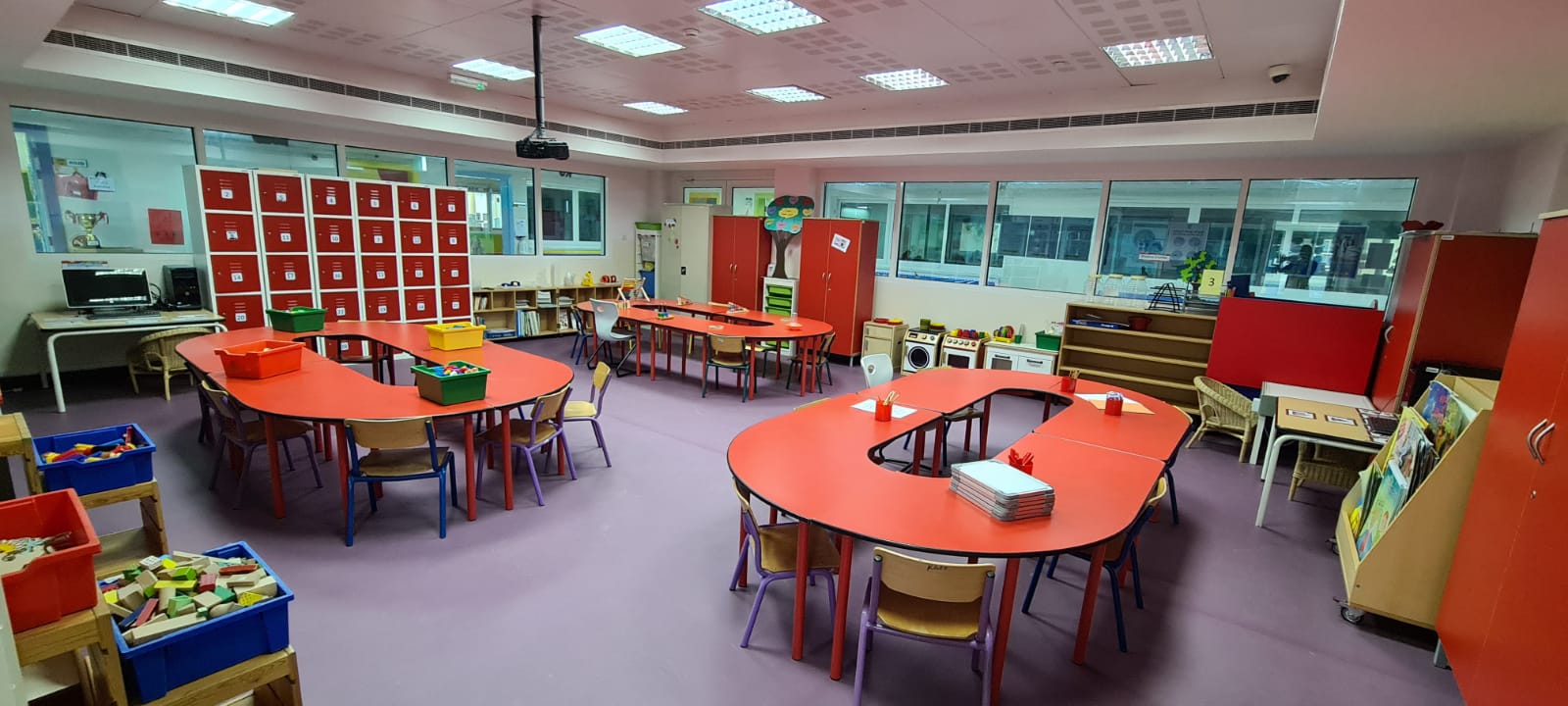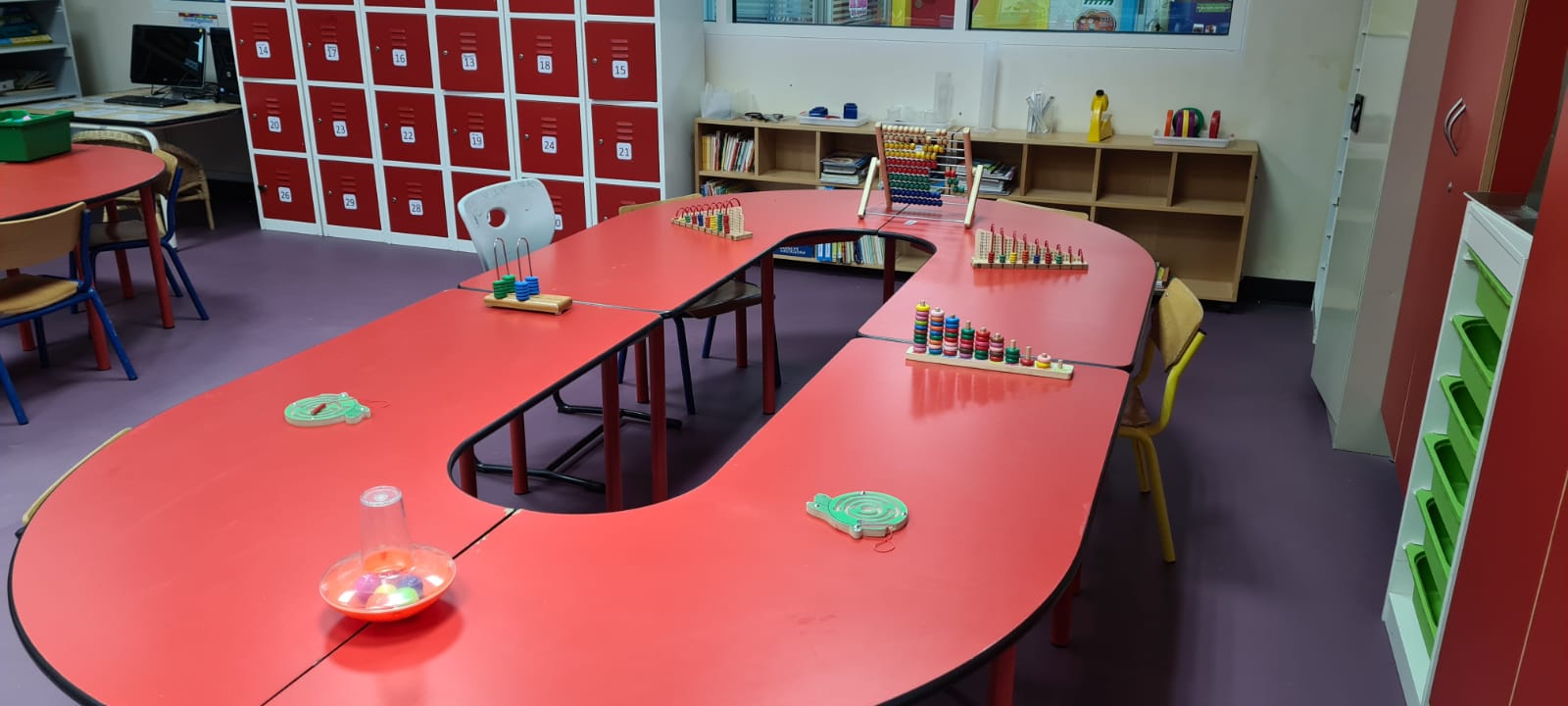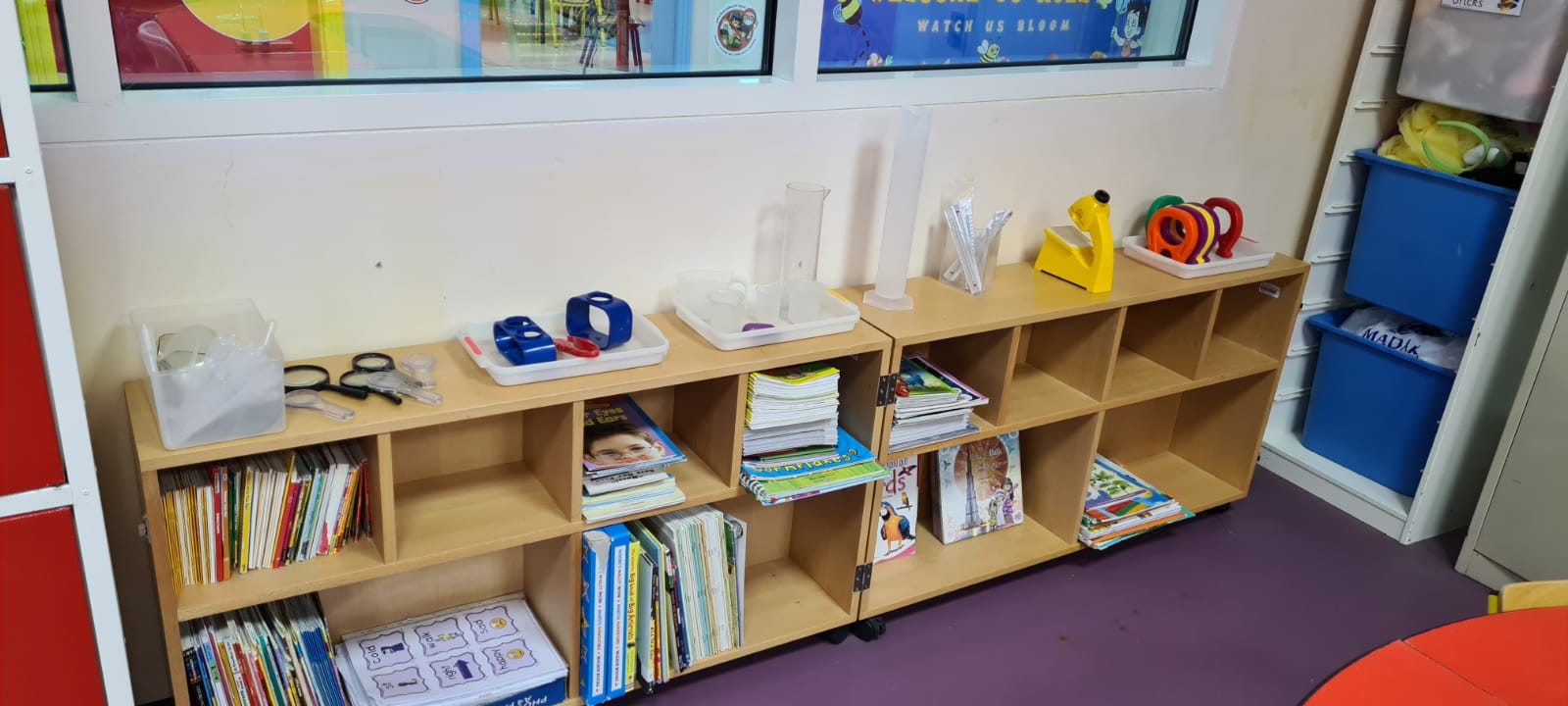 KG Recreation Area
Kindergarten students enjoy developing new motor skills and practicing handcrafts at the recreation area. This multipurpose lounge allows our students to explore, familiarize and engage in creative activities through various kinds of plays and tools in a safe and welcoming learning environment.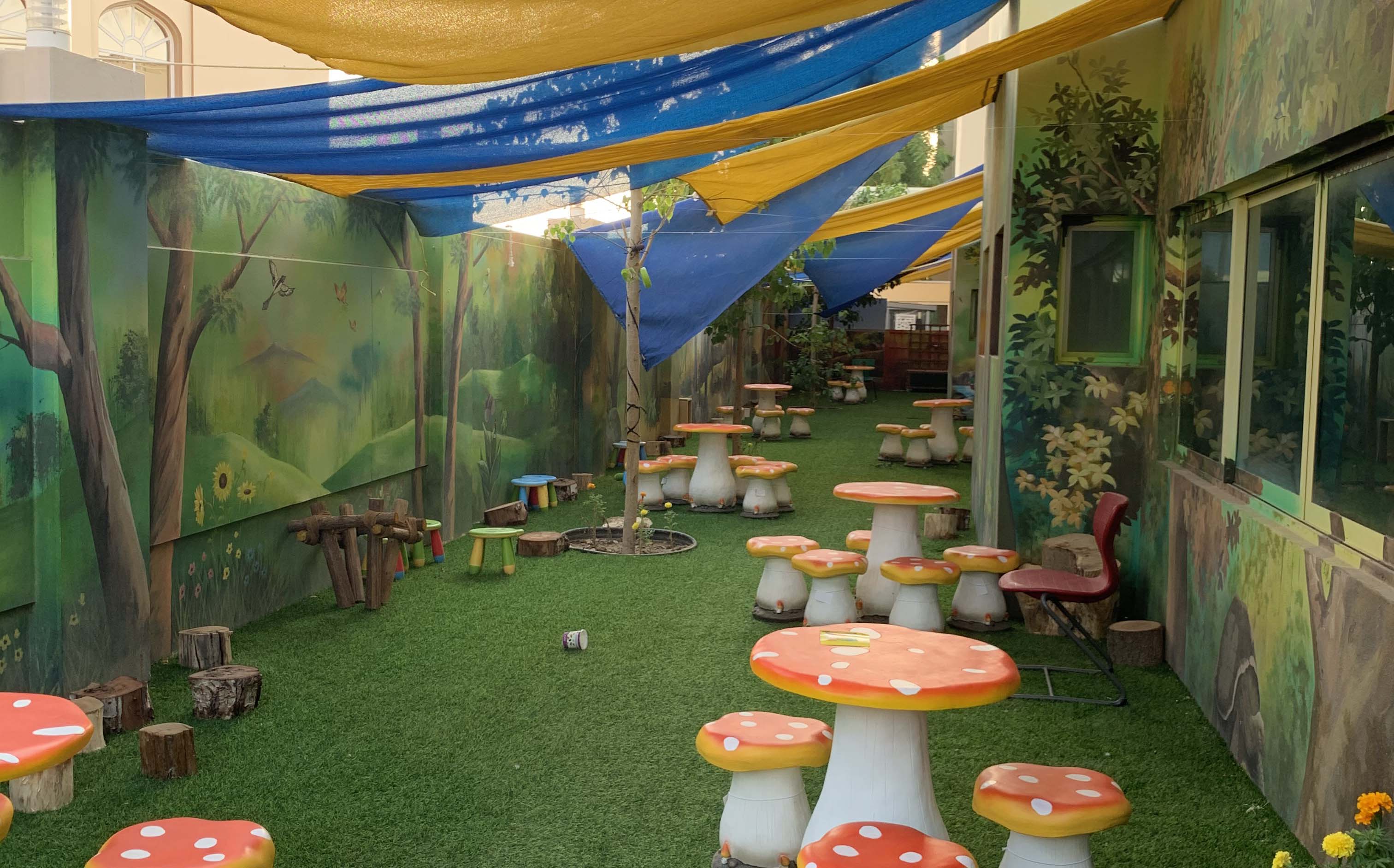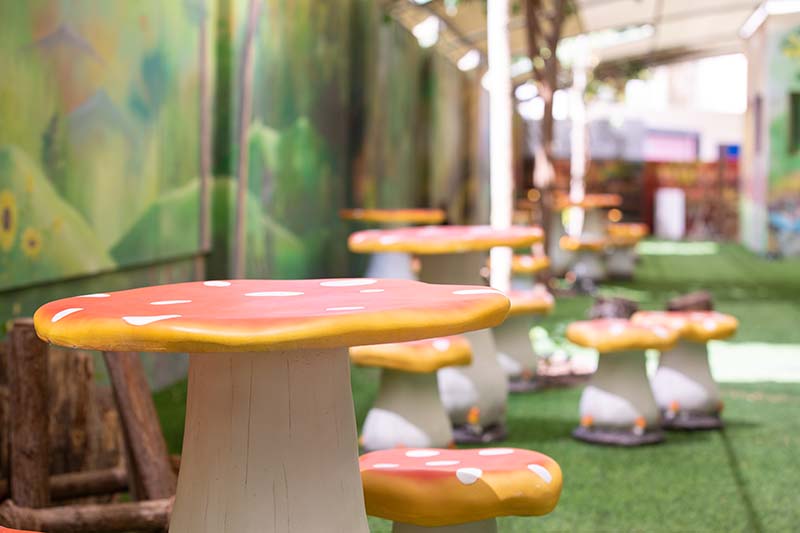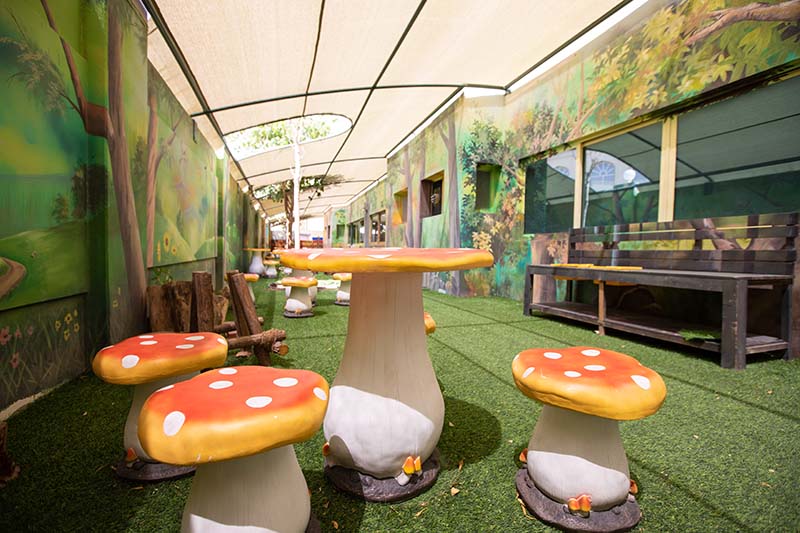 Reading Forest
KG and Primary students can enjoy reading, exploring, and playing in a breath-taking outdoors area where imagination is stimulated most enjoyably.
The reading forest is a child's haven where they can exercise different extracurricular activities and act out in a fabulous colorful setting out of the boundaries of the classrooms.